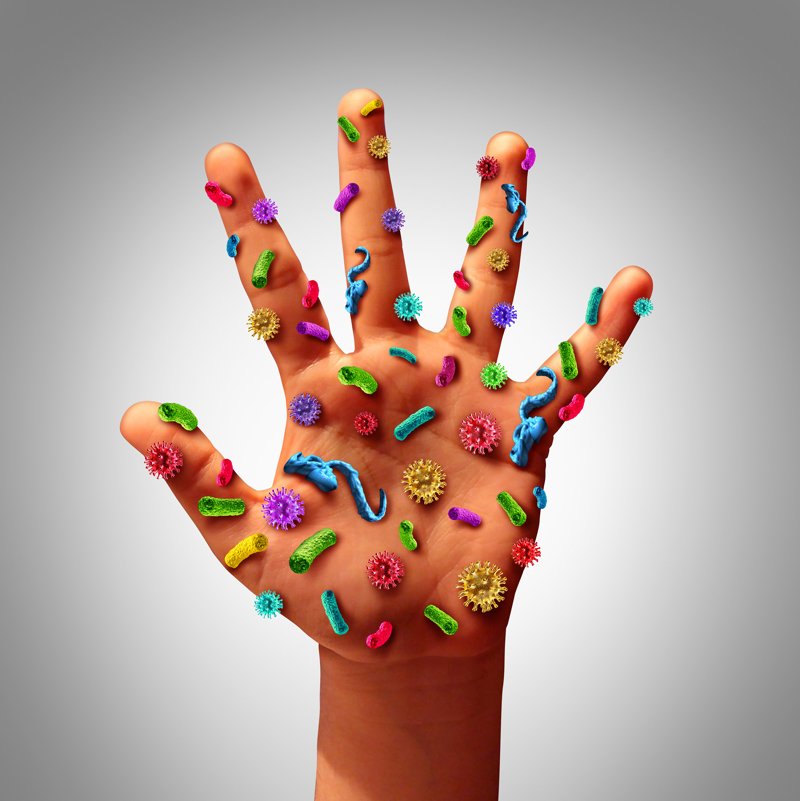 Is requiring food workers to wash their hands after using the bathroom an onerous government intrusion? Senator Thom Tillis of North Carollina thinks so.
During a recent appearance at the Bipartisan Policy Center, Senator Tillis stated that businesses are bogged down by government regulations, so he thinks restaurants should be able to opt-out of the requirement that employees wash their hands after using the restroom—as long as they let customers know.
Tillis told the story of a time a woman asked him if hand washing wasn't the sort of regulation that needed to be on the books. With his right hand raised for emphasis, Tillis concluded that in his example most businesses who posted signs telling customers their food workers didn't have to wash their hands would likely go out of business. Tillis's example takes pressure off businesses to provide safe food, and forces consumers to judge every meal's likelihood of making them violently ill. Ah, the free market!
In case you didn't know, the FDA requires handwashing and here's why: "Proper handwashing reduces the spread of fecal-oral pathogens from the hands of a food employee to foods." Gross! Recently, a restaurant in Mercer County, New Jersey was cited for handwashing violations—just a month before a worker tested positive for hepatitis A. The Centers for Disease Control and Prevention says hepatitis A is spread when an infected person doesn't wash his or her hands after going to the bathroom and touches other objects or food.
In 2013, an All American Grill in Tillis's home state gave a hundred people salmonella. The health department identified several health violations that could have contributed to food cross-contamination, including the fact that the hand washing sink was out of paper towels and soap, and didn't have sufficiently hot water, all factors that "could serve as a deterrent to hand washing or render it ineffective," according to the department. In that situation that market didn't take care of the safety risks—100 ill guests and employees did.
Tillis was the butt of a lot of jokes after his comments went public. Jon Stewart even did this segment "Mr. Unclean," on The Daily Show. Says Stewart, "You do realize that that's a regulation too, right? … That's not getting rid of a regulation, that just makes you an inconsistent ideologue with a light fecal dusting in your latte."
Telling people to wash their hands never gets old around here. If workers are serving food and not washing their hands, they're also serving up germs and sickness. So if free-market ideology means we can't go out to eat without worrying about getting sick we'll just stay home for dinner.