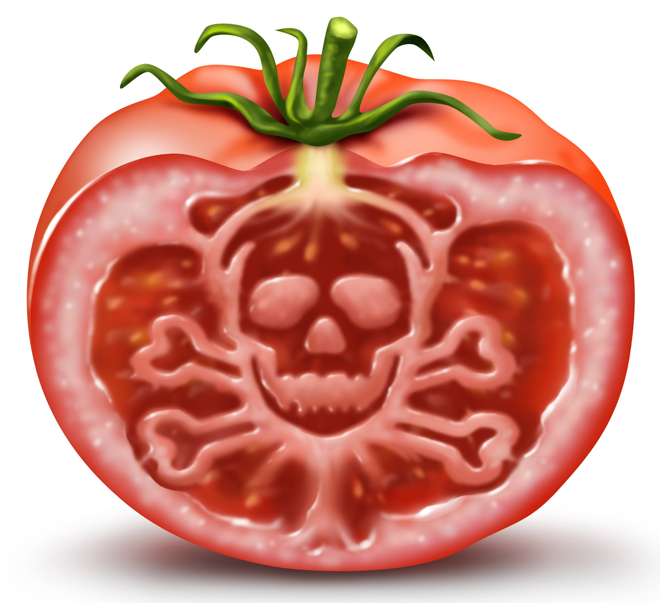 Cook at home or go out for dinner? Hungry Americans contemplate their options millions of times a day and going out for dinner wins out frequently. If you're eating at restaurants, though, you're twice as likely to get a food-borne illness. In fact, sit at a table with five friends or family members and you can expect that one of you will get sick.
It seems almost nonsensical (not to mention gross) that delicious, healthy foods—especially "real" foods, with all its life-sustaining and delicious qualities—can be tainted with deadly bacteria. Yet there are a whopping 250 different microbes or toxins that can cause foodborne illness (although 90 percent of the known outbreaks are caused by just seven microbes, including Salmonella and E. coli.) This year in the U.S. alone, 48 million people will get sick from contaminated food and roughly 3,000 Americans will die because of a pathogen in something they ate.
If you're thinking about jumping into some cooking courses and staying "in" to eat for the rest of your mortal life, though, that's not the solution. Although the issues restaurants face during food preparation are vastly different from a home cook's, eating at home is a danger, too. A recent survey from the Center for Science in the Public Interest (CSPI) that says you're chances of getting sick are doubled at restaurants probably doesn't have all of the data (we're pretty sure most people don't report their mother or grandmother for giving them home-cooked illnesses), so don't panic. Just keep a few key things in mind.
The National Restaurant Association depends on safe ingredients and the industry has trained more than 5.6 million food service workers in the safe handling and serving of food. That's very. Very good. A few specific food items bear a large burden for food-borne illnesses, too, so be wary. Raw milk, for instance was linked to 104 outbreaks last year. And while your mouth is watering over the menu at your favorite diner, consider these tips (as strange as they may seem):
1. Stick to ordering the "popular" dishes on the menu. The turnover of these menu items is higher, so it's far less likely that the food has been lying around in a fridge for a while.
2. If the Monday special is the catch of the day, don't order it! In fact, NEVER order fish on a Monday. Chances are the chef bought it for their busy Saurday ight, but didn't sell it, so it's on been sitting in the fridge since then.
3. Ask to see the kitchen. If you think that's overstepping your bounds, you're dead wrong. Do you buy shoes without trying them on? The kitchen where your food is prepared is no different. It's all part of the package you're paying for and you don't want to pay by getting sick!
4. Beware of menu specials. Ideally, they're created with amazing produce or some farm-raised beef the chef has had his eye on. Unfortunately, specials also often the way restaurants move old stock. They dress it up, give it a new name, and voila—potential food-borne bacteria.
5. Put your nose down into that plate of food and really breathe in. Does it smell aromatic? Then dig in. If it doesn't smell the way food should, send it back!
When you eat at home, make certain the food you're buying, preparing, and cooking is safe, too. How? The nonprofit food safety watchgroup (the "food police") has also published the definitive consumer's guide to avoiding foodborne illness. Written by Sarah Klein, the senior food safety attorney for CSPI, From Supermarket to Leftovers: A Consumer's Guide to Buying, Preparing, Cooking and Storing Food Safely offers tips for avoiding disease-causing microbes that can make you acutely ill.