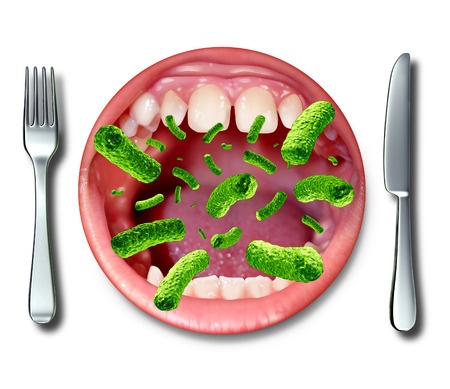 Call Homeland Security—there's an invasion on restaurants and kitchens everywhere. We're talking about bugs. Bacteria, viruses, fungi, parasites…the ones you savor during mealtime then pay a big price for later. These microorganisms would just love to ruin your day with a good case of accelerated peristalsis, forward or reverse (you know it as vomit, upchuck, puke and the Aztec two-step, Montezuma's revenge, or the Greek's own diarrhea). Don't let them win. Declare war on these bugs.
The culprits have many names, so we'll just refer to them collectively as food-borne illnesses. The Centers for Disease Control and Prevention (CDC) estimates that each year roughly one in six Americans (or 48 million people) get sick, 128,000 are hospitalized, and 3,000 die of food-borne illnesses each year. While outbreaks of this and that get a lot of attention and spur concerns over food processing and food imports, the reality is that as much as 70 percent of food poisoning cases originate in the kitchen.
That's right—people, not products, are the main cause of food-borne illnesses—and they can be avoided by following some basic principles of food safety. That's where we come in. The CDC says the first line of defense to protect against food-borne illness is to wash your hands the correct way: 20 seconds with soap and running water. And be sure to scrub the backs of your hands, between your fingers, and under your nails. Most people don't wash their hands right but winning this war means that changes.
We're a longtime partner with the Handwashing for Life® to advocate and teach correct hand washing techniques. You can buy a DVD that demonstrates the why, when and how of good handwashing practice to motivate your employees and more. Of course you can use our products to check that you've washed correctly, too. Ready to fight the invasion of food-borne bugs? Reach for the soap and water and leave the anti-diarrheal medication on the shelf.