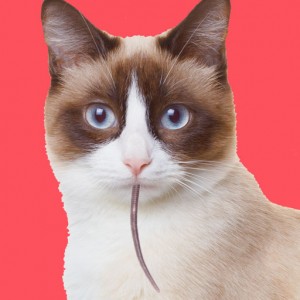 We all know one of the most effective ways to stop the spreading of infections is proper hand hygiene. In certain scenarios, however, particularly in big cities, deterring the spread of germs and disease requires other creative solutions.
It's well known that rats are detrimental to public health. They carry E.coli and C.diff, antibiotic-resistant diseases transmitted to humans through direct contact, such as a rat's bite. But you don't have to have up-close interaction with a rat to be vulnerable to their dangers: disease is spread through their urine, feces, and fur (and rats shed a lot).
Cities like Chicago and Vancouver have endured such a massive infestation, rodent task forces have been put in place, with accompanying public awareness campaigns. Residents and business owners have tried to eliminate rats by using methods like traps, poison, and trenches, sometimes spending thousands of dollars on pest control attempts, all to no avail.
The most effective tool they've been able to find? Cats. That's right, they're not just good for internet videos: cats happen to be effective weapons in public health.
An animal shelter in Chicago called Tree House has contributed greatly to improving public health with their innovative idea of taking rescued cats who aren't good candidates for adoption, and putting them to work. The Cats at Work project places colonies of cats where they're needed most. The result is rat-free yards and buildings. With cats on the scene, rats– and diseases they carry– have been eradicated from residences and businesses alike.
As always keep washing your hands, but if you need more help, don't be afraid to employ your cat.
Sources: http://edition.cnn.com/2016/07/15/health/cats-chicago-rat-patrol/index.html, http://www.cdc.gov/features/handwashing/
Image: https://pixabay.com/en/cat-animal-cat-portrait-cat-s-eyes-1508613/