"Ebolanoia"—the unfounded hysteria over Ebola—has swept over North America. Now the Centers for Disease Control (CDC) says there's a flu epidemic raging in America. Scary? The World Health Organization estimates that about 250k to 500k people worldwide die every year from influenza. Fortunately, doctors were ready to fight what is a common winter illness, despite the rise in cases. Beyond Ebola and influenza, there are still other emerging diseases of concern—Middle East Respiratory Syndrome (MERS), pandemic flu, Marburg virus, dengue fever and Enterovirus D68. Health officials are monitoring these, but there is still good news.
In 2014, we saw some unprecedented changes and an increased focus on infection control in hospitals in the United States and around the globe. The CDC released a report this week that shows hospitals in the U.S. have made progress in lowering the rates of infections for patients. Specifically, from 2008 to 2013, there was a 46% decrease in infections caused by germs getting into the blood (when tubes aren't inserted into veins correctly). During that same period, hospitals cut surgical site infections by 19% as well as catheter-associated urinary tract infections by 6%.
CDC director Dr. Tom Frieden said in a statement to Time Magazine, "Hospitals have made real progress to reduce some types of healthcare-associated infections—it can be done. The key is for every hospital to have rigorous infection control programs to protect patients and healthcare workers, and for health care facilities and others to work together to reduce the many types of infections that haven't decreased enough."
Preventing infections saves lives—and money!
A new study published in the American Journal of Infection Control says preventing two of the most common healthcare-associated infections reduces the cost of patient care by more than $150,000. The cost of running an infection prevention program in the ICU is about $145,000.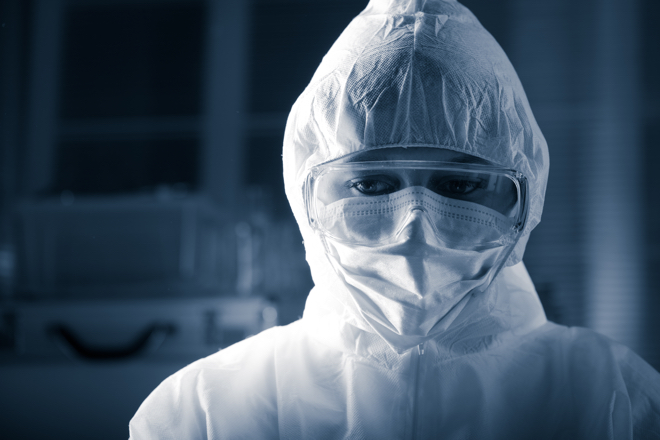 The Ebola outbreak rages on in Africa. Time magazine even awarded the Ebola caregivers—those who fight Ebola across the world, for their incredible selflessness—as the Time Person of the Year. They write, "Ebola is a war, and a warning. The global health system is nowhere close to strong enough to keep us safe from infectious disease, and 'us' means everyone, not just those in faraway places where this is one threat among many that claim lives every day."
Positive action around the globe
Last year, thanks to positive action in Ireland—including campaigns exhorting handwashing and a more cautious use of antibiotics—infection levels fell significantly. A proactive infection prevention plan implemented widely in a Hong Kong healthcare system also proved to be a significant factor preventing the spread of influenza strain A H7N9 (Avian flu) last year. You can find a detailed breakdown of five major infection control occurrences that affected U.S. hospitals this past year at Becker's Hospital Review, too. And the list goes on.
Patricia Stone, PhD, RN, FAAN, director of the Center for Health Policy at Columbia University School of Nursing says, "The Ebola outbreak is a reminder that we cannot afford to let our guard down or grow complacent. Any death from preventable infections is one too many. We've known for decades what works to prevent infections and save lives and now our study shows just how much money can be saved by investing in prevention."
Has your hospital, healthcare facility, school, or community implemented more training or action to prevent infections? Share your insights with us!