Educators know that keeping hands clean is one of the best things kids can do to prevent illness and the spreading of germs to others. Brevis products like GlitterBug Gel and GlitterBug Potion provide fun ways for kids to learn the effectiveness of handwashing techniques.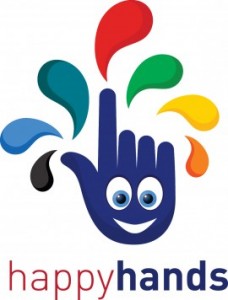 Right now there's another way to get kids excited about hand hygiene. Deb's Happy Hands Contest educates students about the importance of handwashing while giving them a chance to show their artistic creativity by submitting original designs to be featured on soap dispensers.
Educators can register their school on the website, and submit their students' designs by December 5. Top finalists in three categories (elementary, middle, and high school) will be announced January 16, and public voting will be open for one month. Winners will be announced March 1, 2017.
Each winning design receives three prizes: a $500 donation to the winning student's school, a $200 gift card for the student, and up to 500 soap dispensers to display the winning design in the school.
Getting kids involved in hand hygiene awareness in creative, memorable ways– whether through a dispenser design contest, or a GlitterBug demonstration— is a win for everyone.
**SPECIAL NOTE:
Brevis is offering a promo-code discount for Fall 2016 that will start Sept. 20 and go through October 31, 2016.
The promo code is "Fall16" which will apply a 10% discount to orders over $25.00.
Sources:
http://info.debgroup.com/happyhands
http://www.cdc.gov/handwashing/
http://www.brevis.com/blog/2016/08/glitterbug-gel-a-primer/
http://www.brevis.com/blog/2016/09/glitterbug-potion/
http://www.brevis.com/blog/2016/08/back-to-school-with-glitterbug/