Kindergartners in Lebanon, Oregon, recently attended mini medical school at the College of Osteopathic Medicine of the Pacific-Northwest. The COMP-Northwest program, now in its seventh year, provides four medical demonstration stations for the students with opportunities to learn about heart health, the skeletal system, and hand-washing techniques.
To demonstrate how to get their hands clean, Jess Reynolds said to the kids, "Let's scrub up like surgeons." The COMP-Northwest employee simulated germs by utilizing a fake dye on the children. With this visual, the children got an idea of how long it takes to thoroughly and effectively wash their hands.
The students then headed to the "operating room" where one kindergartener played the role of patient as the other young students learned while removing cloth versions of organs. Another station allowed the children to look at an x-ray of a hand with a broken finger.
Event organizer and COMP-Northwest Associate Director of Clinical Education Jeannie Davis explains it's a day to give these children their first day of college, and it helps alleviate fear of doctors.
These kids have learned the importance of handwashing is on par with skeletal structure and organ function. Teach the kids in your life the same with GlitterBug Potion.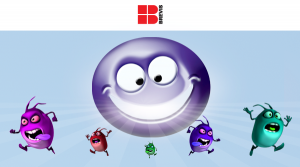 Sources:
http://lebanon-express.com/news/local/kinders-learn-about-medicine-during-mini-med-school/article_d82ba905-50d6-5e84-b4eb-7a96e777c83e.html
http://www.brevis.com/blog/2016/09/glitterbug-potion/